Church
At the heart of the estate
'Christianity with it's sleeves rolled up...'
…is how the Mayor of Wandsworth described the work of our church, here in Battersea, South London.  We are part of the Community Missions work of Livability, a national charity formerly known as The Shaftesbury Society.  Situated in the middle of an inner city council estate, we are known locally as 'the Mish'.  The Mission has had a thriving ministry in Battersea for well over a hundred years, and today we continue to build on the legacy of community outreach, support, and well-being.  At the heart of our work is a worshipping community, we believe that the Gospel is good news.  We are affiliated to New Frontiers, an international family of evangelical churches, and we enjoy fruitful partnerships with other churches and community organisations.
We are a local community church and known for our relaxed and friendly atmosphere.  You are welcome to join us on  Sunday's from 11:00 a.m.
The style of our worship is modern, and we are committed to Bible study and to prayer.
At the heart of all our activities is Friends Together.  Held on the third Sunday of each month.  At 1:30 p.m, we gather together at the Mission to enjoy a delicious meal.  There is always a great buzz of activity, it's the ideal place to get to know one-another, and you'll probably be asked to give a hand in the kitchen!  There is no charge, and all are welcome.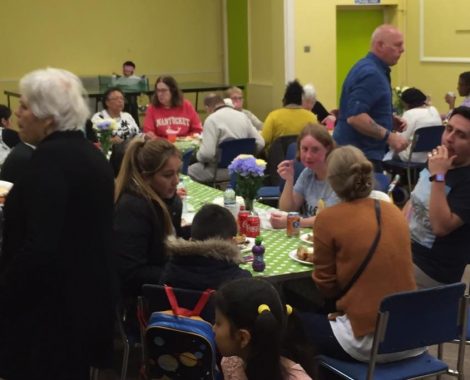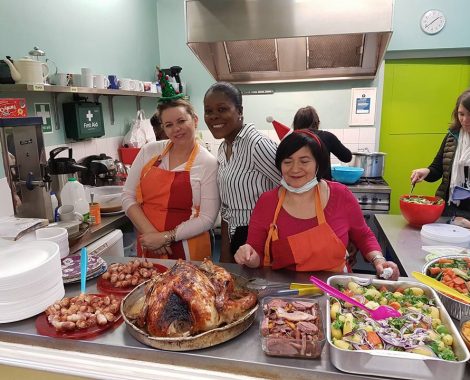 Cheer is a leading ministry for the encouragement and support of those who are are parenting alone.  Cheer assists single parents, whatever their circumstances, addressing issues of isolation, loneliness, and  finance.  Cheer offers practical help, friendship, training, as well as prayer and a listening ear.
Every Saturday our team of volunteers run Foodbank.  Here we distribute food parcels, give advice, and provide a listening ear to our guests.  Typically our guests are likely to have been impacted by low income, ill health, or benefit delays.
The Spirit of the Sovereign Lord is on me,
because the Lord has anointed me
to proclaim good news to the poor.
He has sent me to bind up the brokenhearted,
to proclaim freedom for the captives
and release from darkness for the prisoners,
to proclaim the year of the Lord's favour.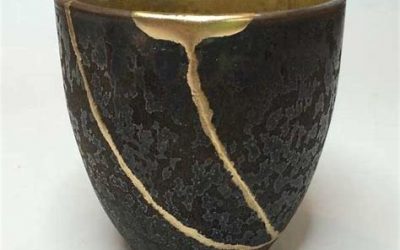 Kintsugi is the Japanese art of repairing broken pottery with gold. A symbol that the broken is not to be discarded and that scars can be healed and made beautiful.  As a Christian community we accept our brokenness and know that the grace of God restores.  And this is our  mission.  To be like Christ, to bind up the broken hearted, to proclaim good news, and the Lord's favour.